The Ignite NPS foundation supports projects and initiatives that:
Build practical competencies that help non-profit boards and management to lead in this complex and competitive environment
Shake up the status quo, spurs non-profit leaders to action and enables them to get out in front of change
Presents new and creative ways of working, whether in governance, management, resource development or collaboration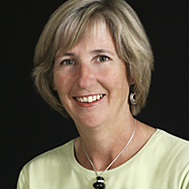 Prior to creating Ignite NPS, Linda Mollenhauer was a consultant for over twenty years working with funders and community based organizations in the not-for-profit sector. In collaboration with other partners, she developed resources such as Collaboration Coach, Benchmarks of Excellence for the Nonprofit Sector; Building Nonprofit Networks; Board Oversight of Not-for-Profit Collaboration; and A Framework for Success for Nonprofit Federations. (See Publications) Linda was also President and CEO of Imagine Canada.